Cargo Records veröffentlicht im Mai 2015 die legendäre Bruce Springsteen & The E Street Band Show aus dem ROXY in Los Angeles, CA vom 17. Oktober 1975.
Im Oktober 1975 wurde der "Boss" für sechs Shows im THE ROXY gebucht. Die "Early Show" vom 17. Oktober 1975 wurde Live vom Radiosender KWEST-FM übertragen.
Tracklist:
Thunder Road
10th Ave Freeze-Out
Spirit In The Night
Pretty Flamingo
She's The One
Born To Run
4th Of July Asbury Park (Sandy)
Backstreets
Kitty's Back
Jungleland
Rosalita (Come Out Tonight)
Going Back
Detroit Medley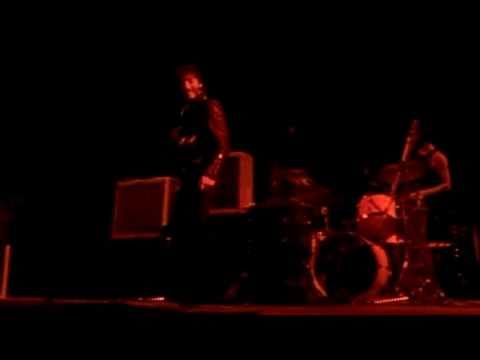 Produktbeschreibung:
Bruce Springsteen AKA The Boss was a singer songwriter signed to Columbia records in the early seventies. Having recorded two critically well received albums (Greetings From Asbury Park and The Wild the Innocent and the E Street Shuffle) he broke through commercially worldwide with the album Born To Run which was released on the 25th August 1975. Whilst the album broke Bruce his relationship with his manager had soured to the extent that he was subsequently embroiled in litigation for two years and unable to record for over twelve months. This gave Bruce and the band the opportunity to hone their craft by playing extensively across the USA and also a well-documented appearance in the UK. This recording is the complete performance from a stint at The Roxy in Los Angeles in October 1975.
The set was broadcast on radio and is considered to be one of the great live performances featuring songs from the recently released Born To Run album and also key songs from his previous two albums alongside some covers which he made his own in new arrangements. This album contains a radio performance of Bruce Springsteen and The E Street Band from The Roxy Los Angeles. Includes complete Performance from the early Show at The Roxy. Proven Sales Record for Live Bruce Springsteen material. Rarely Seen Photographs. Liner notes by Broadcaster/Author Jon Kirkman.
Line Up – Bruce Springsteen – Guitar, vocals, Miami Steve Van Zandt Guitar, Vocals, Roy Bittan Piano, Keyboards, Vocals, Clarence Clemmons Saxophone, Percussion, Vocals, Danny Federici Organ, Piano, Vocals, Gary Tallent Bass, Vocals, Max Weinberg Drums, Vocals. Recorded at The Roxy Los Angeles October 17th 1975
Darüber hinaus hat auch der Soulfood Musikverlag in letzter Zeit einige Bruce Springsteen Live Radio Shows auf CD veröffentlicht.
Derzeit sind folgende Disks erhältlich: "The Roxy, West Hollywood, CA, Juli 1978″, "The Fox Theatre, Atlanta, GA, 30th September 1978″, "Bruce Springsteen – Winterland 1978″ – "Bruce Springsteen – Live at the Capitol Theater Passaic NJ", "Bruce Springsteen & The E Street Band – Agora Ballroom, Cleveland, OH" und "Bruce Springsteen – WGOE Radio, Alpha Studios, Richmond".
Mehr Infos: